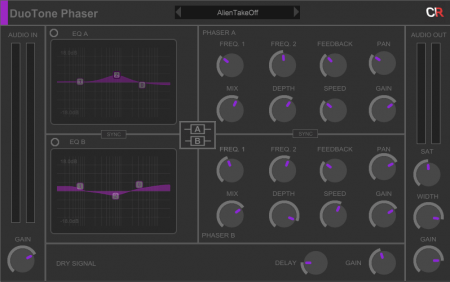 Team R2R | 24 October 2021 | 29.6 MB
DuoTone: A Unique multi-channel approach to effects.
The DuoTone Phaser is the effect that started this whole process for us, we wanted our own take on those Bi-tone phaser effects. The two independent phasers allow you to get exactly the sound you want: Each effect has Frequency 1, Frequency 2, Feedback, Mix, Depth and Speed.