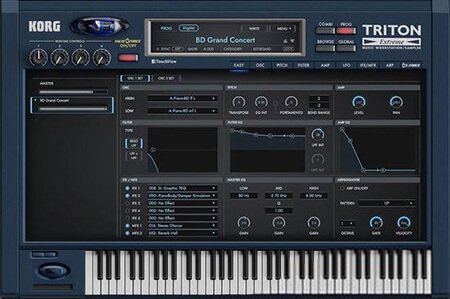 WiN: Team RET | 26 August 2021 | 379.34 MB
MAC: Team R2R | 09 October 2021 | 446.45 MB
The last masterpiece of the 20th Century, revived after 20 years.A perfect reproduction of the TRITON workstation in software. The KORG TRITON series of synthesizer workstations was first released in 1999 to accolades and prestigious awards. Top musicians around the world loved the expressive PCM sound and used their TRITONs on countless songs.