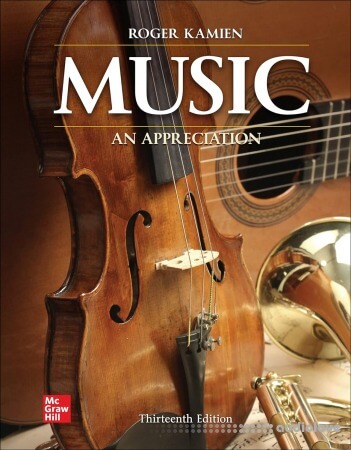 English | 12 January 2021 | ISBN: 1260719340, 1260597733 | True EPUB/PDF | 640 pages | 136 MB
Music: An Appreciation welcomes nonmajors to the art of listening to great music. Roger Kamien continues to focus on coverage of the elements of music, fostering each student's unique path to listening and understanding. The 13th edition of Music: An Appreciation equips students with the language, tools, and listening skills required to sustain a lifelong enthusiasm for music.
Typically the first material that a Music Appreciation student encounters in the semester is about the elements of music. Often it is a student's first exposure to musical vocabulary and concepts. The new edition features four learning tools that supplement and expand on Roger Kamien's narrative on the elements. These include Elements of Music Interactives, Fundamentals of Music Video Tutorials, Spotify Playlists, and targeted guidance in Listening Outlines and Vocal Listening Guides.
home page:
https://goo.su/hjTKK
Related News: