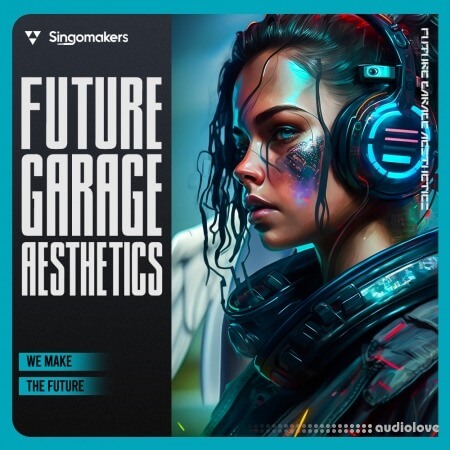 FANTASTiC | 16 November 2023 | 1.04 GB
Future Garage Aesthetics offers a captivating collection of high-quality sounds, meticulously designed to bring the unique essence of future garage music to your productions. This carefully curated pack delivers a fusion of atmospheric melodies, deep basslines, intricate drum patterns, and soulful vocals, perfectly capturing the essence of the future garage genre.
With a size of 1.41 GB, this sample pack ensures an extensive selection of top-notch audio content, all recorded and mastered in pristine 24-bit quality. Whether you're an aspiring producer, an experienced artist, or simply a music enthusiast looking to explore the mesmerising soundscapes of future garage, this pack provides an abundance of creative possibilities.
Inspired by tracks from Lapalux, Jacques Greene, Bondax, Volor Flex, Throwing Snow, Djrum, Koreless, Dauwd, submerse, SubLab, and more.
At a tempo of 130 BPM, Future Garage Aesthetics sets the perfect foundation for crafting emotive and introspective tracks. Its diverse range of loops and samples offers flexibility, enabling you to experiment and construct compositions with ease.
Future Garage Aesthetics is a comprehensive resource for any producer or artist seeking to explore the emotive and atmospheric realms of future garage music. With its wide array of basslines, melodic elements, drums, and captivating vocal textures, this pack ensures endless inspiration and possibilities for creating evocative and immersive compositions in the future garage genre.
1.41 GB
24-Bit Samples
30 Bass Loops
57 Melodic Loops
30 Full Drum Loops
45 Drum Processed Loops
30 Kick & Snare Loops
30 Top Loops
30 Nature & Vinyl Loops
30 Vocal Loops
101 Total FX
35 Atmosphere FX
30 Misc FX
36 Vox FX
111 Total One-Shots
20 Kick One-Shots
57 Layering Perc One-Shots
24 Mixed Percussion One-Shots
10 Rim One-Shots
+ Promo & Discount Folder
home page:
https://goo.su/OMBrqW9
Related News: