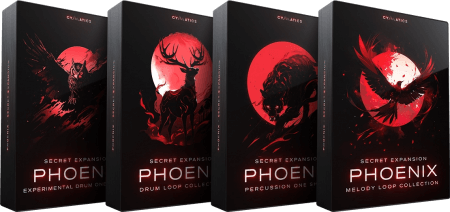 P2P | 15 November 2023 | 1.72 GB
PHOENIX Secret Expansion: Get 300+ Unreleased Melodies, Drums & Percussion From Our Latest Project
To celebrate the upcoming release of PHOENIX this Friday, we decided to drop this secret collection of expansion packs.
Originally, we were going to release these as paid packs, but we decided to hook everyone up instead.
Since PHOENIX has turned out to be one of the biggest packs we've ever done… We were able to give these packs away for free.
Inside you'll get another taste of what's to come when PHOENIX drops, with all new sounds from our recent studio sessions.
This includes unreleased Melodies, Drum Loops, Experimental Drum One Shots, and Percussion that our team has put together.
PHOENIX officially drops this Friday, November 17th at 2PM EST!
home page:
https://goo.su/6RSB9
Related News: