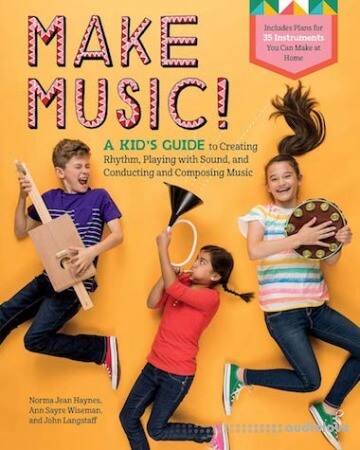 English | ISBN: 1635860350 | 2019 | 144 pages | EPUB | 24 MB
Music is for everyone - no prior experience required! Make Music! invites kids and families to celebrate the joy of sound with a variety of inventive activities, including playing dandelion trumpets, conducting percussion conversations, and composing their own pieces.
Musician and educator Norma Jean Haynes brings the pioneering work of Ann Sayre Wiseman and John Langstaff to a new generation of kids aged 5 and up, focusing on the playfulness, spontaneity, and creativity of music. Kids explore rhythm with clapping, body drumming, and intonations. They learn to create found sound with kitchen pots and pans, the Sunday paper, or even the Velcro on their sneakers. And step-by-step instructions show how to make 35 different instruments, from chimes and bucket drums to a comb kazoo and a milk carton guitar.
home page:
https://goo.su/aOEUQ8
Related News: