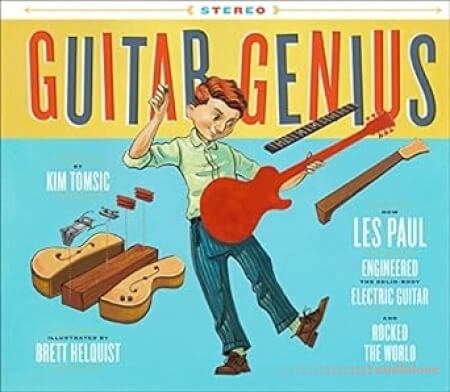 English | ISBN: 145215919X | 2019 | 56 pages | EPUB | 11 MB
A beautifully-illustrated true story of rock and roll legend Les Paul: This is the story of how Les Paul created the world's first solid-body electric guitar, countless other inventions that changed modern music, and one truly epic career in rock and roll. How to make a microphone? A broomstick, a cinderblock, a telephone, a radio. How to make an electric guitar? A record player's arm, a speaker, some tape. How to make a legendary inventor?
A few tools, a lot of curiosity, and an endless faith in what is possible. This unforgettable biography, with pictures by a New York Times–bestselling children's book illustrator, will resonate with inventive readers young and old.
"Les Paul was an innovator and musical force for the ages—he changed the world in a very real way. His story is a lesson from which kids of all ages can derive inspiration." —Billy Gibbons, lead guitarist of ZZ Top
"Delightfully told . . . Text and illustrations radiate exuberance and joy. Readers will marvel at the perseverance and ingenuity Paul demonstrated throughout his life . . . An excellent choice for STEM programs." —School Library Journal
home page:
https://goo.su/X81j
Related News: