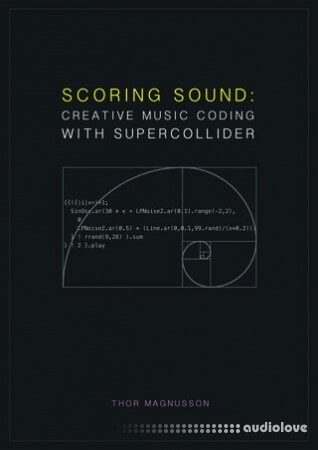 2021 | English | ISBN: NA | ASIN: NA | EPUB/PDF | 262 pages | 11 MB
Scoring Sound covers the basic approaches to sound synthesis, algorithmic composition and instrument design in SuperCollider. This tutorial has been used in workshops around the world for over a decade, and was included in the MIT Press SuperCollider Book.
The Scoring Sound book is a creative audio coding tutorial for the SuperCollider audio synthesis programming language. SuperCollider 3 was released as open source software in the early 2000s and has been one of the key programming languages for sound, music and instrument design for two decades. The book covers the basics of sound synthesis (additive synthesis, subtractive synthesis, frequency modulation, granular synthesis, etc.) and introduces the inbuilt tools for algorithmic composition. SuperCollider is ideal for instrument design and Scoring Sound introduces how the language communicates with the external world through Open Sound Control, MIDI, network, and hardware protocols.
home page:
https://goo.su/1hXHyoM
Related News: