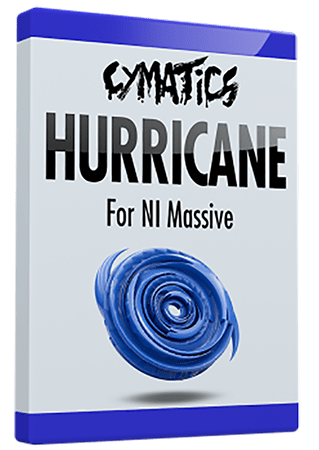 P2P | 31 December 2017 | 62 KB
We're back with another must-have preset pack. Lately artists like MUST DIE!, Excision, and HeRobust have been killing it in the Dubstep scene! We've been totally inspired by the edge that they've been giving to this tried and true genre.
So we got our production team to whip up some of the filthiest presets we've ever heard and put them all together for an exciting new release.
With Hurricane, you will be able to breathe new life into the Dubstep genre with the most inspiring arps, mean sequences, gross basses, and in-your-face leads that we've ever created.
Hurricane is the appropriate name for this pack because a few of these sounds might just tear down the walls of your studio and leave you out in the cold…
Dubstep presets are among the most DIFFICULT to create because of the intricate modulation of filters and other parameters using LFOs, envelopes, step-sequencers, and more. That's why we had to call up our best and most talented producers for this one…
Don't sit there all day turning knobs and wondering why your presets aren't sounding like aliens and robots at war…
Instead, download Hurricane for NI Massive and instantly find yourself caught in the crossfire!
Seriously, don't miss out on this powerful preset pack!
Included in this pack:
4 Arp Presets
15 Bass Presets
3 Lead Presets
8 Sequencer Presets
home page:
http://bit.ly/2EiPhKh
Related News: