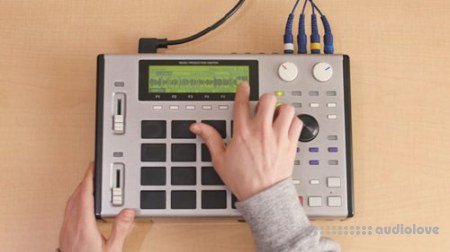 P2P | 31 May 2017 | 596 MB
Sampling is one of the fundamental features of the legendary Akai MPC Sampler/Sequencer, and a defining characteristic of Hip Hop production. This class will teach students the basics along with some tips and tricks I've learned throughout 10 years of MPC-based music production in the context of Hip Hop.
This class is geared towards students that already have some basic experience with music production and want to grow their sampling skills.
This class will cover:
Recording a sample
Processing a sample
Chopping/slicing a sample
Building a program from your sample
[media=https://udso-a.akamaihd.net/3695997568001/3695997568001_4867284987001_4867242764001.mp4?pubId=3695997568001&videoId=4867242764001]
6 Videos (30m):
Introduction
Recording Your Sample
Trimming and Normalizing
Divide and Conquer: Part 1
Divide and Conquer: Part 2
Creating a Program
home page:
http://skl.sh/2rbsrQx
Related News: