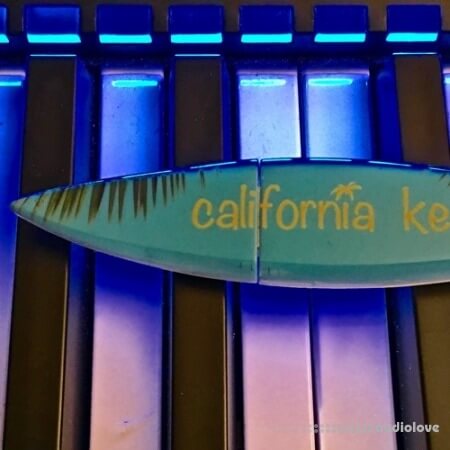 FANTASTiC | 22 January 2017 | 35.8 GB
We recorded the finest instruments on the planet for this suite of keyboards for professional keyboardists and composers.
The Fazioli 10ft grand was recorded in a Studio Bau:ton designed studio, CounterPoint Studios in SLC, Utah.
We recorded this magnificent instrument in surround with 11 channels of mics.
The piano is presented in stereo and surround.
You'll find these instruments extremely playable and inspiring.
There has never been a sampled piano that you can play this softly. We programmed and designed these instruments for maximum expressivity and playability to fit every style of playing.
You'll find the dashboard accessed microphone control allows you to customize the piano for virtually any musical application and sound type.
We placed mics over the hammers, under the piano, 2 matched pairs of Earthworks room mics at both ends of the room as well as a classical ORTF, 2 side mic configuration to the right of the player.
The set of vintage keyboards were meticulously recorded at a private studio in Topanga Canyon, in the Santa Monica Mountains of Southern California. This stunning collection of lovingly restored vintage keyboards includes Rhodes, Wurlitzer, Vox, Farfisa and Hammond organs.
These keyboards were played by Arlan Oscar Schierbaum. The instruments are part of a collection curated by Arlan and carefully restored by master keyboard technician Ken Rich of Los Angeles. California.
We recorded at the highest resolution to capture the character and uniqueness of each instrument, 192khz/24bit into a pro tools HD system. The collection is delivered in 24bit 44k and comprises about 8000 samples for approximately 40 Gigabytes. California Keys is sold as a download only. System requirements are Kontakt 5 full version or the Kontakt Player which comes bundled with the title.
California Keys will easily load into the Kontakt Player and Kontakt 5 Full Version. Featuring full NKS Komplete Kontrol functionality. This programming allows you to browse and control in real time parameters such as mic levels, tone, reverb, ADSR and much more.
The Kontakt script and dashboard we've developed features quick visual access to dial in velocity curve, filter, ADSR, several reverb choices, mic level with panning and tone to brighten or darken the instruments..
The instruments can be configured in many different ways to suit your playing style and genre.
California Keys features
Includes California Grand, Wurly, V-Organ, R-EPiano, H-Organ, Clav, F-Organ.
Recorded with 10 different microphones in 192k, 24 bit – Delivered in 44k 24 bit with all microphones.
Native Instruments NKS Kontrol fully implemented.
8 fully discreet channels, with fully user adjustable volume and pan per channel.
7.1 Surround presets (choice of two different side mic types) with fully discrete user adjustable channels.
5.1 Surround presets with fully discrete user adjustable channels.
1 mono close mic over hammers, 2 stereo close mics over hammers, 1 under mounted bass mic, 2 side mics in classical ORTF position, 2 rear room mics, 2 front room mics.
Piano recorded by Robert Abeyta and played by Candace Winterton, keyboards recorded by Douglas Morton and played by Arlan Oscar.
Kontakt programming and scripting by Michael Scott.
home page:
https://goo.su/JeO0
Related News: