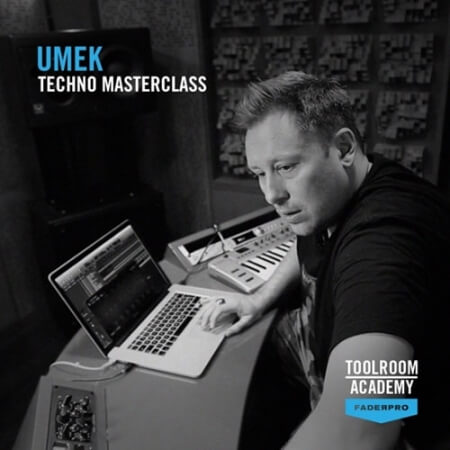 FANTASTiC | 01 August 2016 | 3.75 GB
FaderPro & Toolroom Academy are proud to present a Techno Masterclass featuring one of the genre's greatest contributors -UMEK!
This legend that needs no introduction has welcomed us into his underground home studio to share his wealth of musical knowledge and production genius. We had high expectations for this course but the Slovenian Techno don exceeded that by miles - producing 5+ hours of a step by step production tutorial, displaying exactly what makes him tick and how he writes his infamous records.
A DJ and a producer with more than 20 years experience of performing all over the world - from dark underground clubs in Berlin to the mammoth stages of EDC Las Vegas. UMEK has the international touring experience that most DJs dream of, playing his energetic sets on every continent. With this intense and demanding schedule, sometimes there is no choice but to work on music thousands of feet in the air. And this is exactly what he does, preparing his guaranteed club weapons for labels like Toolroom, Intec, Spinnin', Great Stuff or for his own imprint 1605.
This course illustrates all of the skills that any budding Tech House & Techno producer needs to master their craft and create powerful ideas directly from their laptops.
UMEK walks us through his style of dance music production from top to bottom. Everything from pinpointing the right samples, to processing & arranging drums, percussion, bass, making melodies, filtering, EQing, creative & efficient ways to use vocals & effects, bussing, and even mixing & mastering. Providing you with the essential techniques you need to make a record from scratch that will tear the roof off the dance floor and catch the attention of top tier labels around the world.
Good Luck & Enjoy!
home page:
https://goo.su/OBTWoGF
Related News: