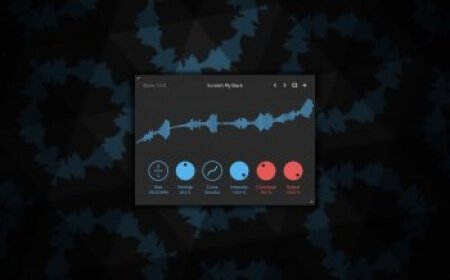 WiN: Articstorm | 24 November 2022 | 5.72 MB
MAC: Articstorm | 16 March 2022 | 9.33 MB
Skew is a non-linear audio reverser. Perfectly synchronized to the host transport, it is constantly recording the incoming audio into a buffer – and playing it back in reversed chunks. The big trick in this algorithm is that it's able to warp its playback speed via a selection of non-linear curves, thus bending the pitch in various ways. With each parameter having an extremely wide range of adjustment, Skew can be used to create multiple rhythmically-precise effects such as reversing, tape rewind, pitch slides, detune, glitching, and scratching. Thanks to its fine calibration, responsiveness, and DJ-style crossfade control, Skew can easily be automated or manipulated in real-time to add exciting musical complexity and create cool build-ups, breaks, and transitions.
home page:
https://bit.ly/3tAUisj
Related News: