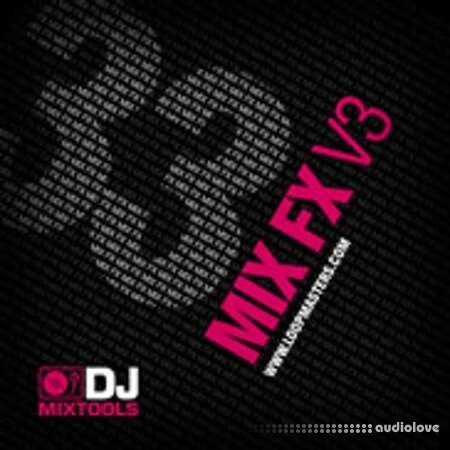 Team MAGNETRiXX | 27 March 2013 | 406 MB
MIX FX V3 is a brand new collection of DJ FX, Long Evolving Atmospheric Loops, Risers and Impacts which Producers and DJs alike will find invaluable in the Mix, or used to create tension and release moments within tracks produced in the studio.
These Sound FX are designed to work perfectly in sync with your tunes and will compliment House, Techno, Tech House, Dubstep, Drum & Bass, Cinematic and Down tempo Styles.
Mix FX V3 includes 540Mb of 24Bit Content produced by Dom Kane and has 50 Heavy weight Impact Hits, 10 Eight Bar Riser Loops, 20 Sixteen Bar Riser Loops, 7 Thirty Two Bar Riser Loops, 10 Sixteen Bar Atmospheric Loops and 4 Thirty Two Bar Atmospheric Loops
Mix FX3 is the perfect addition to your DJ or production sound collection, providing additional dynamics to your performance and complimenting other Mixtools titles.
Producers will also love the versatility of this pack when creating tracks from scratch. Only the very best studio equipment and technologies have been used in the making of this package.
Tech Specs:
24 Bit Quality
541MB
Contains:
50 Heavy Weight Impacts
10 8Bar Riser Loops
20 16Bar Riser Loops
07 32Bar Riser Loops
10 16Bar Atmospheric Loops
4 32Bar Atmospheric Loops
home page:
https://bit.ly/3JYnNvG
Related News: