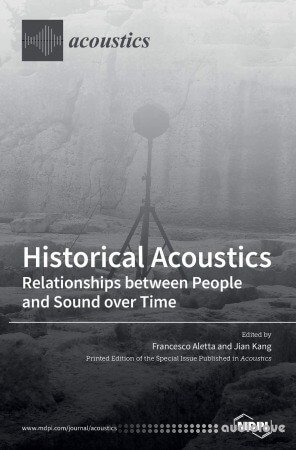 English | 234 pages | Mdpi AG (April 15, 2020) | 3039285262 | PDF | 6 MB
This book is a collection of contributions to the Special Issue "Historical Acoustics: Relationships between People and Sound over Time". The research presented here aims to explore the origins of acoustics and examine the relationships that have evolved over the centuries between people and auditory phenomena. Sounds have indeed accompanied human civilizations since the beginning of time, helping them to make sense of the world and to shape their cultures.
Several key topics emerged, such as the acoustics of historical worship buildings, the acoustics of sites of archaeological interest, the acoustics of historical opera houses, and the topic of soundscapes as cultural intangible heritage. The book, as a whole, reflects the vibrant research activity around the "acoustics of the past", which will hopefully be serve as a foundation for inspiring the future path of this discipline.
home page:
https://amzn.to/3Ha1gJU
Related News: