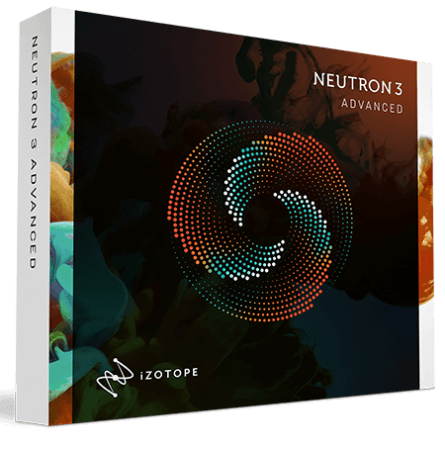 WiN: Team R2R | 03 October 2020 | 88.6 MB
MAC: SPTNDC | 13 October 2021 | 769 MB
The modern way to mix
From the makers of Ozone and RX, Neutron 3 will bring your mixes into the 21st century. Work faster than ever with better performance, new interactive visualizations, and Mix Assistant, which automatically sets levels across your session.
Finish your tracks, start your mix
Brand new to Neutron 3, Mix Assistant studies your song and provides track level suggestions in seconds. View a complete list of your tracks containing iZotope IPC plug-ins, select a Focus element for your mix, then let Mix Assistant listen to your song to achieve an optimal starting point for your mix in less time than ever before.
Sculpt your sound
The powerful new Sculptor effect uses iZotope spectral shaping tech to color the your tracks. Add fullness, polish, and punch with All-Purpose shaping, or use the included instrument profiles to enhance the natural tone of your tracks—or mix and match instrument profiles for unexpected, creative effects.
New interactive visuals
Resizeable, beautiful, and significantly faster. Dive into analysis tools that enhance your mixing experience and get results with plug-in controls made for humans, not machines.
Communicate across your session
Use the included Visual Mixer plug-in to adjust the gain, pan, and width of any Neutron or Relay in your session. In Neutron 3 Advanced, you can use the Mix Assistant button and get to a great starting point even faster.
EQ with Masking Meter
With a convenient one-window display and smoother metering, Masking Meter is now even better at helping you find and fix competing elements of your mix to create space for your instruments.
Improved performance
Neutron on more tracks
Sessions with Neutron 3 load up to 3X faster than Neutron 2, so you can
transform your mix with premium processing anywhere and everywhere.
MUCH faster processing
Sessions with Neutron 3 use up to half the memory of Neutron 2. Forget about messing with settings and bouncing in large sessions.
Lower buffer size
Neutron 3 sessions use up to a third of the CPU of Neutron 2 at the lowest buffer sizes. Create on the fly at lower buffer sizes without slowdowns or dropouts.
Sculptor
Remove resonance and add excitement to your tracks with the ultimate hands-off audio tool.
Transient Shaper
Change the contour of your sound and control attack and release with this mixing secret weapon.
Exciter
Add modern character or warm, vintage grit with our Exciter module.
Gate
Add impact and energy to your audio with our flexible multiband gate.
Compressor
Fit your tracks perfectly in the mix with our swiss-army-knife compressor.
Equalizer
Auto detect frequencies and remove masking with our intelligent EQ.
Version 3.2 released September 30, 2020
New Features & Enhancements
Added advanced unmask functionality, available via the unmask feature in Nectar 3+'s Vocal Assistant. New unmask features include:
Unmask EQ amount control
Dynamic unmask EQ toggle
Ability to trigger unmask EQ with sidechain input
Bugfixes
Fix bug where manually entering discrete slope values in the EQ's Q/slope readouts was broken
Fix bug where the selected preset name would not persist after closing the UI
Added the ability to scrub frequency, gain, and Q readouts in the EQ
SPTNDC Note:
(v3.2.0)
Fixed: VST and VST3 can't be used (e.g. on Live v10.1.4 or later)
Team R2R Note:
(v3.2.0)
Tonal Balance Control is not included in this release.
Check : iZotope.Tonal.Balance.Control.2.v2.2.0-R2R
v3.7.0 (October 4, 2021)
Compatibility updates
Added support for Rosetta on Apple Silicon ARM-based Macs (Big Sur).
Bug Fixes & Improvements
Fixed AU plug-in validation failures on Apple Silicon ARM-based Macs.
Fixed incorrect latency compensation upon reopening saved Logic sessions if Sculptor was included in the module chain of the Neutron 3 mothership plug-in.
Fixed crash that could occur when Neutron 3 plug-ins were added to sessions alongside certain plug-ins (MAAT, InaGRM, Sonnox, etc...).
Fixed invisible inline edit text field boxes in AAX instances within Pro Tools on Big Sur (Intel & Apple Silicon Rosetta).
Fixed failure to save parameter values in the Transient Shaper and Sculptor modules after disabling True Bypass in AU/AAX instances of the Neutron 3 mothership plug-in.
Updated the preset system to install read-only factory presets to root directories and write user presets to the user documents directory.
Various bug fixes.
home page:
https://bit.ly/2d8TeW3
Related News: