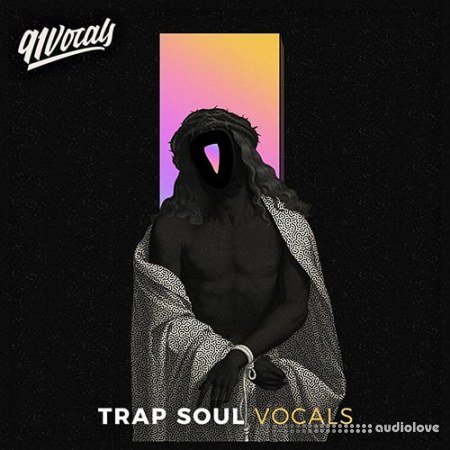 FANTASTiC | 14 December 2017 | 554 MB
Trap Soul Vocals features hypnotic melodies, wavey textures and zoned out modern rap and RnB vocals. High-end vocal production meets emotive and experimental sound design. Each sample meticulously designed to act as a spark for a new idea or to seamlessly add colour, soul and character. A blissed out collection of hooks, phrases, chops and lo-fi layers. Expect haunting ambient vox, heavily chopped and pitched phrases, clean vocal hooks treated gently with pop polish but then also hard with Trap autotune and reverb chambers. Ethereal voice elements collide with modern rap grunge. One shot shouts, dirty grunts and mouth fx add the sauce.
Discover 120 vocal loops, 25 original male and female vocal hooks (wet and clean) and 80 distinct one shots. All with our guarantee of originality and 100% royalty free. Perfect for producers of Melodic 808 Trap, Dark RnB, Modern Rap, Future Hip-Hop and Lo-Fi Beats. However we believe these vocals can provide inspiration for any genre.
SPEC
24bit Quality
630 MB
50 Vocal Hooks - Wet & Clean
6 Vocal Ad Lib Loops
24 Ambient Vocal Loops
12 Vocal Chop Loops
22 Clean Vocal Loops
12 Vocal Cuts Loops
9 Shouts & FX Loops
10 Vocal Texture Loops
25 Vocal Hooks FX Loops
34 Clean Vocal Chop One Shots
24 Wet Vocal Chop One Shots
22 Shouts & FX One Shots
15 Bonus Melodic Loops
home page:
http://bit.ly/2nQD7nK
Related News: