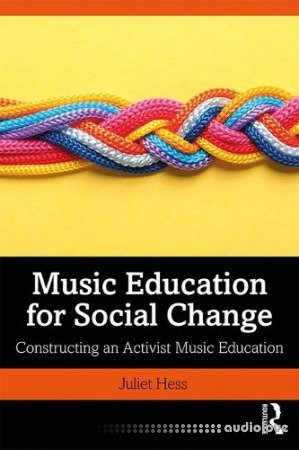 English | ISBN: 1138322539 | 2019 | 222 pages | PDF | 3 MB
Music Education for Social Change: Constructing an Activist Music Education develops an activist music education rooted in principles of social justice and anti-oppression. Based on the interviews of 20 activist-musicians across the United States and Canada, the book explores the common themes, perceptions, and philosophies among them, positioning these activist-musicians as catalysts for change in music education while raising the question: amidst racism and violence targeted at people who embody difference, how can music education contribute to changing the social climate?
Music has long played a role in activism and resistance. By drawing upon this rich tradition, educators can position activist music education as part of a long-term response to events, as a crucial initiative to respond to ongoing oppression, and as an opportunity for youth to develop collective, expressive, and critical thinking skills. This emergent activist music education―like activism pushing toward social change―focuses on bringing people together, expressing experiences, and identifying (and challenging) oppressions. Grounded in practice with examples integrated throughout the text, Music Education for Social Change is an imperative and urgent consideration of what may be possible through music and music education.
home page:
https://bit.ly/3BeJdjC
Related News: