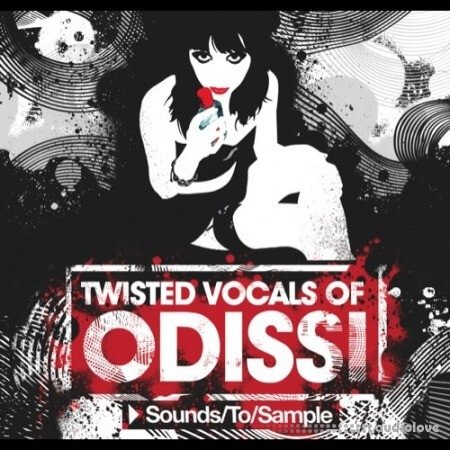 Sounds To Sample Twisted Vocals of Odissi WAV | 128 MB
Tackling the perennial problem of finding credible dance vocals head on comes acclaimed Lot 49 vocalist Odissi, with this 303MB sample pack loaded with twisted electro-infused vocals, adlibs, spoken word lines and more. Original dance vocals are something we get asked about more than anything else at S2S and the truth is they're hard to come by. But not for Odissi, whose vocals - at the same time sultry and sordid - grace productions from Meat Katie and D. Ramirez, to Dylan Rhymes and Quest.
Here she serves up 13 all-new bpm-labeled construction kits (between 127 and 130bpm), with each song featuring double tracks broken out, plus associated harmonies, adlibs, choruses and different verses as 24-bit Wav files.
Most samples are presented dry for maximum flexibility, while some are effected for the full electro-punk vibe.
With song titles including "Bang like a kick drum", "Paperdoll", "Red light", "Disco and stilettos", "The new generation" and "You're gone", the pack delivers song-starters galore (almost any line could be used as a one-shot to be effected and abused in a track) without the endless tired adlibs and wails delivered by some of the substandard packs around.
Future Music
Vocal sample packs: they're a bit like good brass samples and blue moons. Only occasionally do you find one that's any good.
Sticking her neck out into the 'credible dance vocals' arena and deserving some kudos comes Lot49 vocalist Odissi with 13 fresh bpm-labeled kits, all sitting between 127 and 130bpm.
Leaning heavily towards the sordid/dirtier end of the lyrical spectrum ('Make the headboard bang like a kick drum'), these loops are mostly dry for ease of use and feature complete lines / verses as opposed to the endless wailing and vocal histrionics that you normally get.
You even get a bit of spoken word.
304MB and 24-bit is the technical stuff.
File under Electro Punk and be as pleasantly surprised as I was.
home page:
https://bit.ly/2csY16u
Related News:
VOX Galaxy EDM Vocals WAV

Team Flare | 18 November 2020 | 486 MB Let Galaxy EDM Vocals be whatever you want it to be. Whether its huge festival anthems you're making, sweet dance Pop, liquid DnB, or hardcore trance, this pack has it all. With big catchy hooks, banger ready vocal chops, ear worm vocoder loops, cute adlibs, sultry spoken word, hype one shots and much more. This constellation of perfectly melodic lyrics have...
Soul Rush Records Ultimate Dance Vocals Volume 2 WAV

Soul Rush Records Ultimate Dance Vocals Volume 2 WAV | 608 MB TEAM MAGNETRiXX 18 April 2013 This pack features stunning individual hook lines and soulful double tracked backing vocal harmony sections that can be used to accentuate the hook lines or can also be used as individual lines; effectively two separate vocal parts that work together or solo. The backing vocals are all double tracked....