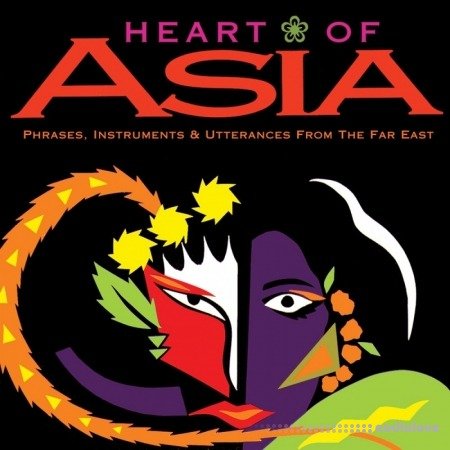 Team ADAGiO | 01 July 2013 | 1.18 GB
Phrases, Instruments, and Utterances from the Far East. The world's first comprehensive collection of Asian instruments and phrases. Digitally recorded in the heart of Asia, this remarkable two-disc set includes over a gigabyte of beautifully multi-sampled:
Angklung phrases & samples
Indian, Javanese, and Thai percussion & ensemble grooves
Nepalese, Malaysian, and Indonesian percussion ensembles
Complete Javanese Gamelan Orchestra
Chinese, Malay, Nepalese, and Indian flute phrases
Indian Tambouras
Tibetan Wool Bow
Chinese & Malay temple flutes
Indian Bamboo Bass Flute phrases
Dragon Drums
Tibetan Parade Band with Horses
Chinese Cymbals and Gongs
Sitar phrases and samples
Veena, Pipa, Erhu, San Xuan, Luan, & Yang Chin
Thai & Malay Orchestra phrases and samples
Guzhen- Chinese Koto instruments, glissandos & phrases
Tibetan children singing
Chinese and Thai Opera divas - vocal phrases
Sanskrit, Hindi, Malay, Javanese, Thai and Mandarin vocal phrases, chants, poetry and speech
300 Tibetan monks singing and drumming in a cave
and much, much more!
*Instruments are available with both Traditional & Western tunings.
All samples from this reknowned collection are completely authentic, 100% COPYRIGHT CLEAN, royalty free and record-ready for your next film score, album or remix project.
home page:
https://bit.ly/3ttfazw
Related News: