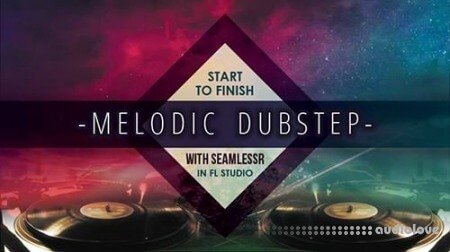 SYNTHiC4TE | 29 December 2015 | 2.25 GB
Melodic Dubstep: Start To Finish With SEAMLESSR
Discover how to make an Au5 / Seven Lions inspired dubstep track from scratch in this step by step course by the one and only SeamlessR!
An Overview Of The 'Melodic Dubstep: Start To Finish' Course
The course starts with Seamless designing the drum sounds using synthesis, then making all of the bass sounds that will be used in the drop. It ends with detailed editing of the arrangement and the final mixing process, showing how the individual elements of the track are skilfully combined into a melodic dubstep track that's ready to be played out to the dance floor.
After watching this course you will know how to:
Create your own melodic dubstep style sounds
Create powerful dubstep drums using synthesis
Mix and master your track to give it that polished full sound that stands up to other professional dubstep tracks
Create melodic sections and build ups that work well with your drop
home page:
https://bit.ly/31DAJlw
Related News: