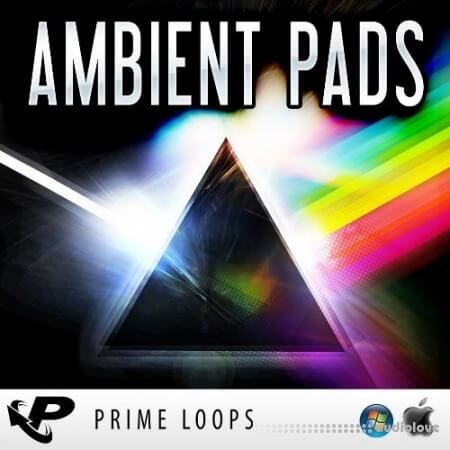 DISCOVER | 29 November 2013 | 1.10 GB
'Ambient Pads' from Prime Loops brings you 270 MB of ethereal Ambient pads, featuring pensive stabs, atmospheric glides, blips, swooshes, plus 49 MIDI patterns so you can use the melodies with your own synth sound. Turn the lights down low and let the chilled vibes flow as 'Ambient Pads' breezes in softly from Prime Loops sound suite.
Are you ready to alter the atmosphere with this brand new set of ambient synth pads? From Ambient to House, Chillout to New Age, Prime Loops has got all the pad samples you need to saturate your synths with a gentle disposition.
From down-tempo tunes to cinematic scores, ambient vibes are an essential element for any producer to keep stashed in the sample archive.
From Tycho to Jon Hopkins, Gang Colours and Boards of Canada, ambient synths can be heard in abundance on the airwaves and the atmosphere is infectious! 'Ambient Pads' will leak the glow into your tunes, whatever your genre.
Breezing in at a cool 270 MB, 'Ambient Pads' features 49 ethereal pad loops, plus a bonus 49 MIDI patterns, so you can use the melodic material from the loops with your own synth sound!
From epic reeling escalations to dreamy oscillations, pensive stabs, atmospheric glides, abstract blips and shadowy swooshes, this Ambient sample pack will supply you with an awe-inspiring collection of moving sounds.
Available via direct download, 'Ambient Pads' softly lands these precision cut 24-Bit high definition samples into your download and all you need to is click, drag and drop them into your favourite major-name DAW to begin working your magic!
Should you wish to speed up or slow down any of these pads, you can adjust the BPM in your mix, clicking the end of the stem and dragging it to the tempo that you require.
So enter a fresh new world of calm with 'Ambient Pads'! Whether you're working on calm and soothing music or psychedelic and experimental sounds this pack will bring the peace.
'Ambient Pads' is also supplied completely royalty-free, so you can screw up those sample clearance forms and set them on fire!
Multi-Format :
Ableton Live!
Apple Loops/Aiff
Reason Refills
REX
ACiD/WAV
home page:
https://bit.ly/391Xxzy
Related News: