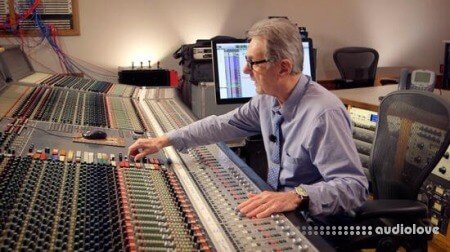 Team DECiBEL | 01 March 2021 | 1.76 GB
Step inside the prestigious Capitol Studios C for a mixing masterclass with a true icon of engineering, Al Schmitt. Alongside in-house engineer Steve Genewick, Schmitt guides you through his workflow by mixing the beautifully-recorded song 'My Personal Hell' by Andrea Celeste.
You'll see how the session is prepared by Steve, who explains the track arrangement, routing to the Neve R88 console, and the selection of outboard gear patched in. Al then takes over to mix the record, using only analog tools for his signal processing. Witness how he sonically enhances raw recordings of vocals, shaker, drums, piano, synth, guitar, horns, and strings! He demonstrates the impact of each insert and effect on the material, then reveals how he subtly polishes the entire mix with multi-band compression and EQ.
home page:
https://bit.ly/3q4Deaq
Related News: